WE LOVE THE PONCHOS!

A trendy and timeless fashion item, the poncho is a practical and easy to put on accessory that suits all body types. From elegant to bohemian with stylish Women's Poncho, you're sure to find what you're looking for at The Ponchos. Dare the adventurous and original spirit of the Men's Poncho and opt for a look in vogue!


WHAT IS CAPE PONCHO?

The Capes Ponchos is a must-have fashion item that can be worn in any season and will instantly enhance your style and outfit. Practical and easy to put on, the poncho can be worn under a coat in winter and as a jacket in mid-season. ✨

The poncho comes in several forms and each of them has a very specific role and all the more useful. Whether it is to dress up to go to the office or stay at home there are countless ponchos for everyday life to accompany you in the best of comfort. You can find it in different looks that fit perfectly with each season and time of day. This is the reason why it continues to rise in popularity over the years making it a true fashion trend that everyone must have in his wardrobe.
HOW WEAR A PONCHO?

Declined in several ways, you will inevitably find yours. Accessible to all budgets, it is the accomplice of all outfits. It is a soft, warm garment that warms you up during a walk, that you put on to go out quickly, that you put on to perfect an outfit. In a casual version with jeans and sneakers, in a fashion version with a skirt, a dress and a pair of boots, in a chic version even during a dressy evening, it is the one that will adapt to your outfit and not the other way around, and just for that, it is worth owning one, and why not several.

There is something for everyone, whether you are a woman or a man, there is something for everyone.
At The Ponchos, you will find ponchos and capes in different styles: from dressy or casual to bohemian or fancy. What are you waiting to treat yourself! 🎁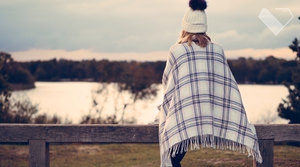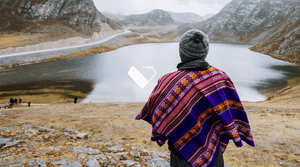 WHY THE PONCHOS?
At The Ponchos, our goal is to offer you a wide selection of ponchos and capes for adults at the best value. 🥇

You'll find fleece or cashmere ponchos as well as faux fur, hooded or fringed and tasselled ponchos.

Ponchos can be worn for any occasion, at work or in everyday life, and our Blog is here to give you the best fashion tips so you can wear yours beautifully. 🔥

The Ponchos is also and above all a responsive and listening customer service, ready to offer you the best customer experience.
OUR PONCHO WORLD
Have you ever tried a poncho? Do you remember the first time you wore one? That feeling of comfort that a poncho provides is something unique that you should not miss. For all occasions it is perfect!
At The Ponchos we are in love with this characterful garment and its singular charm of this cape!

You will find ponchos for all styles, genders and ages. From stylish women's ponchos to distinguished men's ponchos, there is something for everyone at The Ponchos. You will also find ponchos of different styles: from the classy and dressed up style to the casual or bohemian style without forgetting the famous Mexican Poncho, please yourself by affirming your personality thanks to this timeless fashion accessory!

Wave lovers will not be left out thanks to our large selection of modern and stylish Surf Poncho. To stay dry when it rains, there's nothing like a waterproof Rain Poncho specially designed for this purpose. And to dry off after a shower in the most cosy way possible, choose a nice bathing poncho! As you can see, all types of ponchos can be found in our store.

At The Ponchos, our customer service is available 24 hours a day to offer you the best customer experience. We listen to your needs and are always dedicated to your satisfaction. We are happy to see more and more of you trust us every day. And for this, we have decided to regularly reward the loyalty of our customers. So don't wait any longer to discover all our products and make The Ponchos your favorite store!
Keep In Touch!
Stay informed ! From now on and in a few clicks, subscribe to our free newsletter and receive our latest offers and gift ideas for ponchos of all kinds! 🎁
Talk about your brand
The Poncho has the advantage of being easy to put on and wear. Just like the cape woman, it is easily put on your outfit. We call ponchos a square or rectangle of fabric that we put on by the head. The cape woman, it, will be declined in several other forms resembling it all the same, so that they are often associated.

On a cape, you will find a collar, a closure with buttons, links, fasteners, armholes or even Fur Poncho. Both bring a lot of style to any outfit and this is its other advantage. On a classic outfit, ponchos bring a touch of sophistication and a dressier side. On a more chic outfit, they finalize an outfit and make it stand out. On a casual style, the Poncho Sweater is perfect any occasions or a chilling day.

Ponchos will even go over a more sportswear outfit. It's simple, it goes with almost everything, no matter the season. In winter, it dresses up an outfit, keeps you warm and in spring or fall, it sits casually on your shoulders for your summer walks. It's an easy garment to wear, just slip it on and that's it.